22 Interesting Facts About Independence Day of India
India's freedom movement was led by Mahatma Gandhi. But when the country got independence on August 15, 1947, they did not participate in its celebration. Do you think you know everything there is to know about Independence Day of India? Think again! Check out these 22 interesting facts about Independence Day of India you may have never heard.
On this day in 1947, the residents of India gained independence from British rule. It is the national festival of India. Every year on this day, the Prime Minister of India addresses the country from the ramparts of the Red Fort. On 15 August 1947, the first Prime Minister of India, Jawaharlal Nehru, hoisted the Indian National Flag above the Lahori Gate of the Red Fort in Delhi. In the Indian freedom struggle led by Mahatma Gandhi, the people were largely non-violent resistance and civil disobedience movements. Took part in After independence, British India was divided on religious grounds, in which India and Pakistan emerged. After the partition, violent riots broke out in both countries and several incidents of communal violence took place.
FACT#1. Mahatma Gandhi was in Bengal Noakhali, thousands of kilometres away from Delhi on the day of independence, where he was on a hunger strike to prevent communal violence between Hindus and Muslims.
FACT#2. When it was decided that India would be free on August 15th, Jawaharlal Nehru and Sardar Vallabhbhai Patel sent a letter to Mahatma Gandhi. It was written in this letter, "August 15 will be our first Independence Day. You are the Father of the Nation. Join in and give your blessings."
FACT#3. Gandhi sent an answer to this letter, "When Hindus and Muslims are killing each other in Calcutta, how can I come to celebrate? I will give my life to stop the riot."
FACT#4. Jawaharlal Nehru gave the historical speech 'Trist with Destiny' at the Viceroy Lodge (existing Rashtrapati Bhavan) on the midnight of 14th August. Nehru did not become Prime Minister then. The whole world heard this speech, but Gandhi went to sleep at nine o'clock that day.
FACT#5. On August 15, 1947, Lord Mountbatten worked in his office. In the afternoon, Nehru handed him the list of his cabinet and later addressed a gathering at the Precision Garden nearby India Gate.
FACT#6. Every Independence Day, the Indian Prime Minister hoists the tricolour flag on the Red Fort. But this did not happen on August 15, 1947. According to a research paper by the Lok Sabha Secretariat. Nehru hoisted the flag from Red Fort on August 16, 1947.
FACT#7. According to Campbell Johnson, the press secretary of the Viceroy of India "Lord Mountbatten", the second anniversary of Japan's surrender to the Allied Army was falling on August 15, the day it was decided to liberate India.
FACT#8. The borderline between India and Pakistan was not determined until 15 August 1947. This was decided by the announcement of the Radcliffe Line on 17 August.
FACT#9. India became independent on August 15th but had no national anthem this time. Rabindranath Tagore Jan-Gana-mana had written in 1911, but this national anthem became in 1950.
FACT#10. August 15 is the independence day of three other countries besides India.
South Korea was liberated from Japan on August 15, 1945.
Bahrain became independent on 15 August 1971 from Britain
Congo on 15 August 1960 from France.
FACT#11. Found only 48 minutes for the declaration of independence
Astrologers told that Abhijit Muhurta will start from 11 am 51 minutes and it will be 12 to 39 minutes. The declaration of independence was to be made in these 48 minutes and Pandit Jawaharlal Nehru had to finish his speech too. After the special session of the Constituent Assembly, the celebration of independence started at 11 o'clock at night. The program started with Vande Mataram. A two-minute silence was observed for the martyrs who died for freedom. Nehru gave a speech from the Viceroy Lodge (the current Rashtrapati Bhavan).
FACT#12. Lord Mountbatten was summoned from England to decide on India's independence Day, which was free for independence on the date of August 15, These had some solid and personal reasons behind it. The first reason was that on this day, Japan had surrendered to Allied Forces, this was the second anniversary of the surrender of Japan. The second reason was that he wanted a different date for the Indo-Pak partition, so he chose 14 August for Pakistan and 15 August for India to join the independence day of both the countries, this was his personal reason which he Told you later.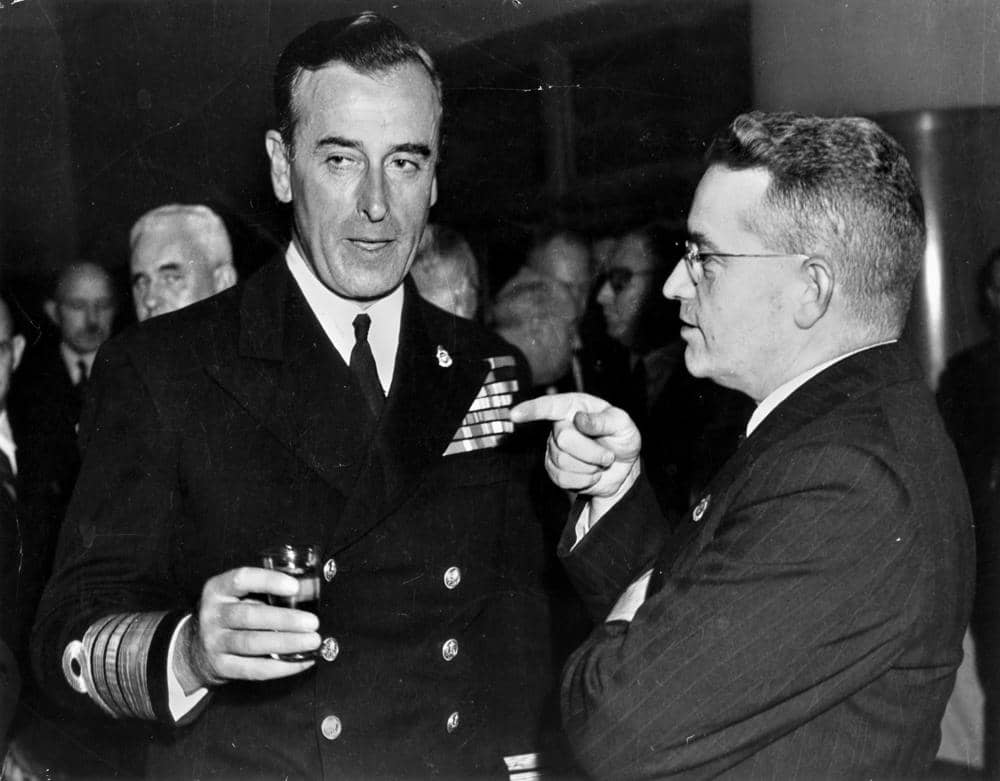 FACT#13. August 15th date was opposed by astrologers for independence.
Under the plan of Lord Mountbatten, on 15 August 1947, it decided to declare independence (Independence Day), but astrologers across the country strongly opposed it. According to astrological calculations, August 15 was inauspicious. Several dates were suggested as an alternative, but Mountbatten did not ready to change the date. This was a very special date for them, the astrologers took the middle path and suggested the midnight time of August 14-15. The English time cited for choosing midnight, according to which the new day starts after 12 pm. But according to Hindi calculations, the new day starts with the sunrise.
FACT#14. Indian Independence Bill was introduced in the British House of Commons on 4 July 1947. In this bill, there was a proposal for the partition of India and the creation of Pakistan. This bill was accepted on 18 July 1947. The independence of India was declared at 12 midnight on 15 August.
FACT#15. The postal PIN was introduced in India on 15 August 1972.
FACT#16. On August 15, 1947, about 32 crores people of India saw the sun of independence.
FACTS#17. The tricolour of India was first hoisted in Germany by Bhikaji Cama on August 22, 1907, but there was a slight difference between this tricolour and the national flag of India. The flag of Bhikaji Cama (Bhikaji Cama) had green colour at the top, a golden Kesari in the middle, and red colour at the bottom, 'Vande Mataram' had written on this flag.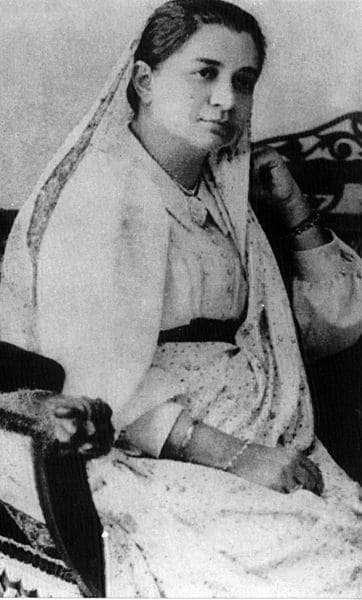 FACT#18. The last Viceroy of India, Lord Mountbatten, was to join the independence program of both India and Pakistan.
FACT#19. India's independence movement was led by Mahatma Gandhi, but when the country got independence on August 15, 1947, they did not participate in its celebration.
FACT#20. On August 15, 1947, the price of gold was 88 rupees 62 paise per 10 grams and 1 rupee was equal to 1 dollar.
FACT#21. We have listened to audio clips of Nehru's speech on Independence Day, but no video footage of his speech is available even though it was the most memorable moment in our country. On the day of August 14th, the gathering was attended by Nehru Ji near the Red Fort and is broadcast live on All India Radio. By the way, it is my personal belief that if anyone knows about the video footage, then definitely upload it on YouTube.
FACT#21. In the history of mankind, such a large number of people have never been displaced due to partition. This number was approximately 1.45 crore. According to the Census of India 1951, 72,26,000 Muslims left India and left Pakistan after partition, and 72,49,000 Hindus and Sikhs left Pakistan.
Program of the day of 15 August 1947
08.30 am – Oath Ceremony of Governor-General and Ministers at Government House
09.40 am – Departure of Constituent Assembly and Ministers
09.50 am – State Drive till Constitutional Assembly
09.55 am – Royal salute to Governor-General
10.30 am – the unfurling of the national flag in the Constitutional Assembly
10.35 am – State Drive up to Government House
06.00 PM – Flag ceremony at India Gate
07.00 PM – Prakash
07.45 pm – Atish Bazi Show
08.45 pm – Official dinner at Government House
10.15 pm – Reception at Government House
More Interesting Facts
40 Interesting Facts About Sachin Tendulkar
50 Unknown and Interesting Facts About Mahatma Gandhi
68 Interesting Facts About America