20 Interesting and Fun Facts about Adolf Dassler and Adidas
Today, you must wear sports shoes whenever you go out to play any sports. But do you know who and when founded the sports shoe company Adidas? Adolf Dassler has made a big contribution in taking this company to this point today. Adolf Dassler was born in 1900, the fourth of his siblings. Adolf Dassler was born in Herzogenaurach, a small German town. Most of the people living there used to work in shoe manufacturing factories. Adolf Dassler's father, Christopher, also worked in a shoe factory. That's why Adolf Dassler was also interested in it. See how this giant company stood Do you think you know everything there is to know about Adolf Dassler? Think again! Check out these 20 interesting and fun facts about Adolf Dassler you may have never heard.
Adolf "Adi" Dassler (adolf dasler) (3 November 1900 – 6 December 1978) was a German cobbler, inventor and entrepreneur who founded the German sportswear company Adidas. He was also the younger brother of Rudolf Dassler, founder of Puma. Dassler was an innovator in athletic shoe design and one of the early promoters who obtained endorsements from athletes to drive the sale of his products. As a result of his concepts, Adi Dassler built the largest sportswear and equipment manufacturer. Adidas had 17 factories at his death and annual sales of one billion marks. Let's know 20 Interesting Facts about Adolf Dassler and Adidas company and their connection with Puma shoe company.
FACT#1. Are adidas and puma owners brothers – Adidas and Puma have been the two biggest competitors of sports shoes in the market, but did you know that the owners of these companies were real brothers? Adidas owner Adolf Dassler and Puma owner Rudolf Dassler were born in a very low-income families in Germany.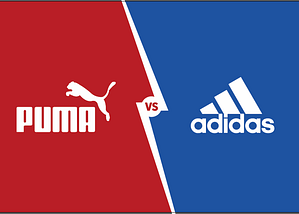 FACT#2. Adolf Dassler Family Condition – His father worked in a shoe factory, and his mother ran the laundry. This family made and sold slippers at home for two meals a day.
FACT#3. Do you know this adidas facts – After the First World War, Germany's economy was hit hard, and many problems arose in the life of shoemakers. Poverty-stricken Adolf Dassler could not even find a decent working place for himself, so he sat in the bathroom of his mother's laundry and started making shoes. There was no good electricity then, so Rudolph often used his stationary bike to run his equipment. He pedals it, which generates electricity used to run his machines. They also started using items used in war to make shoes, including military uniforms, helmets, automobile tires, and parachutes.
FACT#4. Adidas Real Name– In 1920, this family opened its first shoe shop in a small town (Herzogenaurach) in Germany named Dassler Brother's Sports Shoe Factory.
FACT#5. Who is the founder of adidas – Adolf Adidas Dassler was an expert in making shoes, while Rudolf was a great shopkeeper. There was also a time when the brothers were also members of the dictator Hitler's party.
FACT#6. American athlete Jesse Owens – At the same time, during the Olympics, both adidas brothers persuaded American athlete Jesse Owens to wear shoes made by them. What was it then? This is where the fate of the Dassler brothers shone.
FACT#7. Adolf founder of sportswear brand Adidas for Olympic athlete – In 1926, the two had reached such a point that they took up a dedicated workshop to make shoes. His father also took part in his business and recruited many people for the new factory. Now he started making more than 100 shoes daily. As the company started to grow, Adolf started going to sports events. From here, his luck took a turn. The 1928 Olympics were held in Amsterdam, with many athletes wearing Dassler Brothers Shoe Factory shoes. In the 1936 Olympics Games in Berlin, he convinced Jesse Owen of America to wear Dassler Brothers Shoe Factory shoes. At that time, Jesse Owen was the fastest man in the world. Jesse won 4 gold medals in that Olympics, and on seeing Adolf's shoes, the demand for Adolf's shoes reached the sky.
FACT#8. Jesse Owens Olympic Victory – In 1936, Jesse Owens won four gold medals in the Olympics. His victory gave the Adolf Dassler Company international recognition. But this success in the lives of the Dassler brothers began to affect their relationship. However, to date, people could not know the real reason behind the fight between the two brothers. The two brothers finally parted ways after World War II.
FACT#9. First Spike Shoes for Olympic Athlete – Adolf was always a sports fan, so he started making sports shoes. He always used to do some experiments to make sports shoes better. One of these experiments was the installation of metal spikes under the shoes, which has become very popular today. In July 1924, Adolf's elder brother Rudolf started participating in the business. Rudolph had experience working in many places. In such a situation, Adolf would make shoes, and Rudolph would market them. Together they started the Dassler Brothers Shoe Factory (Gebrüder Dassler Schuhfabrik).
FACT#10. World War II – Adolf's company had just started its flight of success when the Second World War came. World War II broke out on 1 September 1939, when German forces entered Poland. Germany was defeated in 1943, and they needed more weapons to continue the war. In such a situation, Germany's government put many factories to work making weapons. The Dassler Brothers Shoe Factory also started making weapons. In 1945, the US military arrived in Adolf's village of Herzogenaurach and decided to destroy Adolf's factory, but Adolf's wife somehow persuaded the army that the company made sports shoes. After this, when the people of America knew that Jesse Owen, an American athlete, wore shoes from the Dassler Brothers Shoe Factory, the demand for his shoes started increasing. However, Germany's economy was badly affected by the Second World War. There was not even money to give to the workers, so they were given clothes or burning wood in exchange for work.
FACT#11. Adidas Puma Relationship & Adidas Founding Date – Adidas company was founded in 1948, but due to a bomb blast in 1943, Adolf differed from his elder brother Rudolf Dassler. Due to this, shortly after the founding of Adidas, his elder brother left Adidas company as a new company in itself. Started which was named Puma, and this company later emerged as a very big company.
FACT#12. Adidas Puma Relationship – Adolf named his company Adidas and Rudolf named Puma. Half of Herzogenaurach's residents worked in Adolf's company and half of Rudolf's. It is said that people going on the road used to talk to each other only after seeing the shoes.
FACT#13. Adidas Puma Trivia – The people working in the brothers' company were forbidden to establish any relationship with their enemy company. According to experts, both brothers died in the 70s. Both were buried as far away as possible in the same cemetery.
FACT#14. Who is Fist Ranks – Adidas is the largest sportswear manufacturer in Germany and Europe but ranks second worldwide. You will know, the Nike company in the first place!
FACT#15. Adidas and Reebok Relationship – Adidas is the parent company of many other companies, such as Reebok Tailor Made and Reebok Company.
FACT#16. Adidas Brand Name Formation – The sport apparel company Adidas got its name from the acronym 'All Day I Dream About Soccer' (or, in the alternative, 'All Day I Dream About Sport').
FACT#17. Sport Lover Adolf Dassler – Adidas's core focus is on football kits and related equipment. Adidas is a company that supplies core team kits to international football teams and clubs (including Bayern Munich). Adidas, like any other company, believes in consumer purity.
FACT#18. 2008 Summer Olympics Spent – Adidas spent 700,000 euros on the 2008 Summer Olympics in Beijing, China.
FACT#19. Adidas shoes were first designed for steep climbs.
FACT#20. The current leader in the football market is considered Adidas company.
Friends, We hope you have read interesting facts about Adolf Dassler, Adidas and Puma that you must have liked these facts.
If you liked the post Interesting Facts About Adolf Dassler , Adidas and Puma, then share this post with your friends and share your thoughts about Adolf Dassler (Adidas) and
Rudolf Dassler
(Puma) in the comment section.
More Interesting Facts
25 Interesting Facts About Elon Musk and His Life
35 Interesting Facts About Facebook
20 Amazon Company Facts And Jeff Bezos